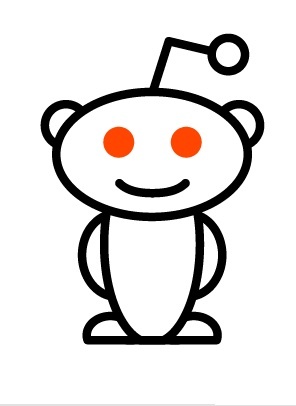 So after the struggles of finding somewhere to live in London, the trials and tribulations of commuting to work by tube and by bike, and figuring out the tourist hotspots and cultural arena, I came to a realisation of sorts: firstly, that I could use the first sentence of this blog entry to handily sum up everything I've posted so far, and secondly,  I needed some friends.
Sure, my long-suffering girlfriend Maddy is good company, but occasionally I yearn for the nerdy discussions and obscure internet meme references that she just can't provide me with (I still love you, Maddy). This is where the magic of the internet steps in.
Obviously it goes without saying that I already had friends in London before committing to moving. Everybody knows somebody who lives in the capital, and in my case I knew quite a few – either university friends originally from London, or people who had since migrated down here already. But, as someone famous probably once said, you can never have too many friends.
But I digress: the internet. You may have heard of the "social news" aggregator, reddit (it's like Digg, but better). I've been a member for almost three years and it's one of my most-visited sites. It has sections (or 'subreddits'), and of course, it has one for London.
Browsing the site one evening I saw an optimistically-titled thread discussing the prospects of London "redditors" meeting up for a pint. I was initially wary – I'd already been to one reddit meetup back in Leeds which ended up just being me and one other (admittedly cool) guy. Drinking on an empty stomach, and downing expensive and very strong Belgian beers, I managed to finish the evening spending an hour hugging the toilets in the bar. Stay classy, Matt.
Vowing to handle myself a little better this time, I headed off to the agreed rendezvous point to meet my fellow London internet geeks.
Sean, our illustrious organiser, was stood outside the meeting spot (a Sam Smith's pub, hooray) clutching a paper printout of reddit's alien mascot logo, like a kind of nerd equivalent of the Bat signal. Like moths to a flame, we converged upon him, and soon there were six of us pondering where to go.
At this point I'd better stop to reassure those of you who have their doubts about the safety of meeting strangers from the internet (hi mum!): it's all pretty safe stuff, really. There's obviously a few minutes of awkward small talk as you first meet and acknowledge the fact that you're all stood on a public street clustered around a drawing of an alien. But once you're over the initial nerves, and you've had a bit of alcohol inside you, everything warms up and suddenly it's like you've all known each other forever. Obviously it helped having the common ground of reddit as our unifying feature, but we were were all around the same age and were either current or former students, so there was lots of common ground.
I also should acknowledge that posting on mildly obscure geek-oriented websites isn't for everyone, either. That's where Meetup.com comes in. It's useful for finding people into your obscure hobby, passion or fetish (probably). If you don't fancy committing to something like reddit, where people can mercilessly "upvote" or "downvote" everything you say and do, then this probably a friendlier route.
Still not sure about the prospect of sitting down with weird beardy geeks off the internet? Let me leave you with the knowledge that after our initial meetup that night, we all got on so well we agreed to do it all again the second night. Wandering along London's South Bank with people who were strangers 24 hours previously felt really great – London is a place to meet new people, try new things and experience a different lifestyle. I'm confident the guys (and girl!) from reddit will be people I'll be seeing again – as long as my own weird beardy geekiness didn't put them off, that is.
Today's lesson? Have a go at meeting new people. Once you're out of university, your chances of bumping into random strangers at parties and gatherings is massively reduced. Unless you're lucky enough to have an enormous social circle in London already, or you don't mind only socialising with your work colleagues, or indeed, you don't need friends, then don't rule it out. What's that old proverb? Strangers are just friends you haven't met yet, right? Or possibly deranged, murderous, internet psychopaths, but come on. Live dangerously.