Just before the end of last year I got myself a shiny new bike: the Trek 1.1 C 2011.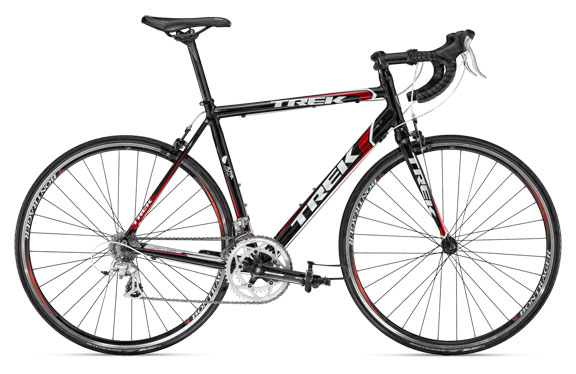 I'd been hankering after a proper road bike for a while now and with the winter snow all gone, it was time to put it (and me) through its paces properly. I commute to work on it, but my journey is only three miles each way and takes 15 minutes – it's not quite the workout I need with my extra Christmas weight. Something more challenging was needed.
Enter Highgate Hill. I'd heard it mentioned before with some trepidation by walkers and cyclists alike. This Guardian article highlighted it for me, and I reckoned it was just the test for my new bike.
I set off this morning into a fairly muggy London to see what I could do. London traffic is always quieter on Sundays, to the point where cycling on the roads isn't quite as painful as it can be normally (in terms of crowdedness). I made my way up to Kentish Town tube station where the road to the hill begins.
The Guardian article had primed me for the experience with the sentence "after the gentle leg-stretcher of a ride up Highgate Road from Kentish Town station, you are suddenly on a hill you won't forget in a hurry". These words quickly rang true as I started my first "hard" ride since moving away from Yorkshire. Grunting and grimacing I tried to avoid standing on the pedals as much as I could, heaving my way upwards. London's not really known for its hills so this is why Highgate is famous. On the way up I passed a few other cyclists whizzing past down the hill, but none going up it. A few joggers were half walking, half jogging along the final stretch, where it steepens to an even higher grade than the previous part.
Long story short, in about ten minutes I climbed it and reached the top, slightly confused because I misremembered a work colleague telling me the pub "The Flask" was halfway up (it's actually at the top). I rode around for a few more minutes trying to find the rest of the hill, then realised I'd done it and turned, euphoric, to zoom back down. Before I departed I noted the weird but beautiful petrol station at the top: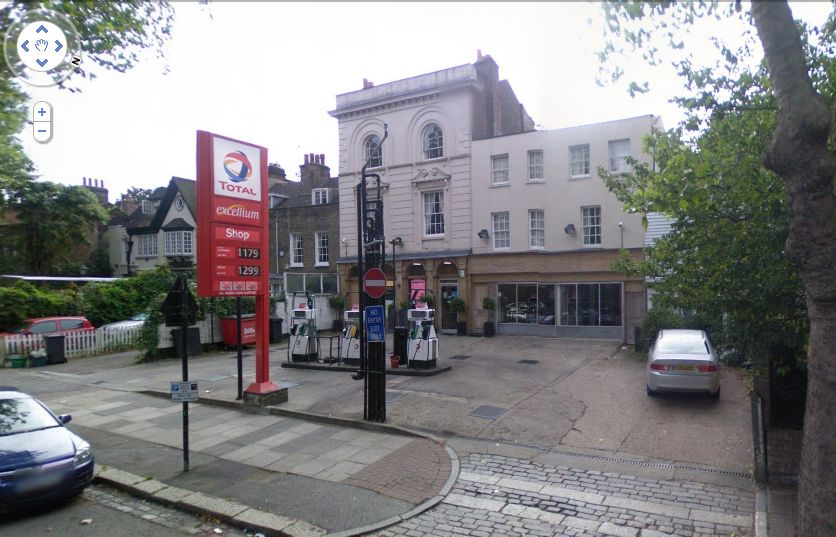 It was ornately decorated and didn't look like a petrol station, more like a boutique shop or someone's house. Very cool. Highgate itself was nice too, almost felt like a Yorkshire spa town in parts. Another reason I love London – the sheer mixture of locations, all in one city.
Anyway – soon it was time to zoom (carefully) back down the hill. I had my hands on the brake levers all the way down – the hill has speed bumps which aren't much fun at speed, and a couple of corners that might be risky to attempt to negotiate at 30mph+. The graph below shows my elevation (green) and speed (blue), with the elevation peaking (no pun intended) at 430 feet  and speed at 33mph. I'll be up to do it again sometime very soon, perhaps approaching from a different side.

Today's lesson? Love London for its variety. Even if you get bored of the white knuckle adrenaline rush of cycling through the centre of the city, you've still got green, gorgeous streets and hills to challenge your legs with, if you're brave/foolish enough.